COVID-19 is a new type of coronavirus affecting humans that was first reported in China at the end of 2019. It is spreading worldwide and affecting all people and all sectors. New Zealand is now operating at Level 1 alert and has declared a National Emergency. This page offers the latest updates and resources for Chip Group stakeholders and NZ food service industry.
SOME OF THIS WILL BE SUBJECT TO CHANGE, SO ENSURE YOU ARE SUBSCRIBED TO OUR NEWSLETTER AND FOLLOW OUR SOCIAL MEDIA ( Facebook, Twitter).
LATEST UPDATES
9th June midnight 2020: NZ moved to Level 1. Download resources from our list below.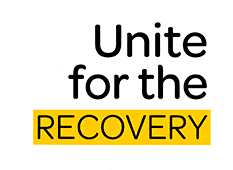 Signage for Workplace
Government Official Covid-19 posters can be downloaded here.
Get your QR code poster https://uniteforrecovery.govt.nz/business/get-your-qr-code-poster/#get-your-qr-code-poster
Engaging with customers
At Alert Level 1 businesses can operate as usual but still provide sanitiser, physical distancing where possible, staff hygiene and contact tracing. This means businesses should:
have good contact registers, or contact tracing records, in place to record everyone who you interact with on your premises
offer physical distancing of 1-2 metre if possible
See below for Chip Group Covid-19 notices and resources to download.
Useful downloads