COVID-19 continues spreading worldwide, affecting all people and all sectors. It has been declared a National Emergency in NZ. This page offers the latest updates and resources for Chip Group stakeholders and NZ food service industry.
Aotearoa is operating under the Traffic Light System. See the map here https://covid19.govt.nz/traffic-lights/traffic-lights-map/
Ensure you are subscribed to our Newsletter and follow us on Facebook.
LATEST UPDATES
Prepare for staff to be off sick, as the risk of Omicron variant increases. As we see in Australia, many staff have to take time off work. Work & Income NZ have a Covid-19 Leave Support Scheme in place. Read more here https://www.workandincome.govt.nz/covid-19/leave-support-scheme/index.html
Please use the strictest protocols. Scan, mask (even when perspex barrier is in place) and stay home unless essential travel is required. Get vaccinated including boosters shot and get tested if feeling any symptoms.
https://www.mpi.govt.nz/covid-19-information-and-advice/covid-19-and-food-safety/covid-19-and-food-safety-in-alert-level-3/
https://covid19.govt.nz/business-and-money/businesses/doing-business-at-alert-level-2/
Restaurant Association has a hospo hub here.
Stay safe and well chipsters!
Download your QR code here https://qrform.tracing.covid19.govt.nz/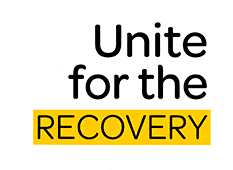 Signage for Workplace
Get your QR code poster https://uniteforrecovery.govt.nz/business/get-your-qr-code-poster/#get-your-qr-code-poster
Engaging with customers & trade
Please follow government protocols.
If you need to operate use the QR code for tracer APP, physical distancing of 1-2 metres, strict hygiene practices, sanitiser for all, masks, contact-less payment and delivery.
See below for Chip Group Covid-19 resources.
Useful downloads