COVID-19 is a new type of coronavirus affecting humans that was first reported in China at the end of 2019. It is spreading worldwide and affecting all people and all sectors. Auckland is at Alert L2 & rest of New Zealand is at Alert Level 1. This is declared a National Emergency. This page offers the latest updates and resources for Chip Group stakeholders and NZ food service industry.
SOME OF THIS WILL BE SUBJECT TO CHANGE, SO ENSURE YOU ARE SUBSCRIBED TO OUR NEWSLETTER AND FOLLOW OUR SOCIAL MEDIA ( Facebook, Twitter).
LATEST UPDATES
The restaurant association has guidelines here.
Stay safe and well chipsters!
Download your QR code here https://qrform.tracing.covid19.govt.nz/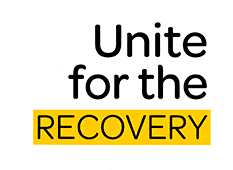 Signage for Workplace
Government Official Covid-19 posters can be downloaded here.
Get your QR code poster https://uniteforrecovery.govt.nz/business/get-your-qr-code-poster/#get-your-qr-code-poster
Engaging with customers & trade
Please follow government protocols for Level 2 in Auckland and Level 1 across the rest of the country: Contact registers, QR code for tracer APPs and/or record everyone who you interact with on your premises, physical distancing of 1-2 metre if possible, strict hygiene practices, sanitiser for all, masks recommended and contact-less payment and delivery.
See below for Chip Group Covid-19 notices and resources to download.
Useful downloads